UNHEILIG DAS NEUE HORBUSH
Liebe UNHEILIG Fans Der Graf liest seine Autobiografie. Am 18. Januar erscheint das Hörbuch zu "Als Musik meine Sprache wurde" vom GRAFen persönlich eingesprochen. Das Hörbuch ist inklusive der ersten bisher nie veröffentlichten CD "Dreams and Illusions". Die CD hat Der Graf bereits 1994 aufgenommen und gibt somit die Beginne seiner musikalischen Laufbahn...
Rammstein bestätigt weitere Shows 2013!
Rammstein bestätigt weitere Shows 2013! Zusätzlich zu den bereits bestätigten Festivals können wir heute 12 weitere Rammstein-Konzerte sowie 2 neue Festival-Auftritte in Europa ankündigen! Tickets sind ab sofort erhältlich, Links zu den offiziellen Vorverkaufsstellen findet Ihr auf der Rammstein-Website. Der VVK für die spanischen Shows startet am 22.11.2013 - die entsprechenden Ticket-Links...
5 tags
"Stark" - Die neue Single ist da
Liebe UNHEILIG Fans, der erste Song in deutscher Sprache des GRAFen: Stark. Bereits 20 Jahre ist der Song alt, aber der Inhalt des Textes bleibt aktuell. Der damalige Beweggrund des Songs war das Verarbeiten des Todes einer wichtigen Person im Leben des GRAFen. Auf der "Lichter der Stadt Tournee 2012" hat jedes Konzert mit diesem bewegenden Song sein Ende gefunden. Eure...
6 tags
Rammstein live in Berlin 2013! ( English Version)
Rammstein live in Berlin 2013! Today we are happy to announce that Rammstein + Special Guest are confirmed to play two shows at Berlin's Wuhlheide on May 24 + May 25, 2013! The ticket-counter is already open from now on exclusively for the LIFAD. Each LIFAD member can purchase up to 8 personalised tickets for each show. General pre-sale for Berlin starts tomorrow, Saturday, December 1,...
4 tags
Rammstein live in Berlin 2013! (German Version)
Rammstein live in Berlin 2013! Wir freuen uns, heute Rammstein + Special Guest für zwei Shows am 24. + 25. Mai 2013 in der Berliner Wuhlheide anzukündigen! Für die LIFAD ist der Ticketschalter exklusiv ab sofort geöffnet! Pro Person können LIFAD Mitglieder jeweils 8 personalisierte Tickets pro Show erwerben. Der allgemeine Vorverkauf für Berlin startet morgen, Samstag, den 1. Dezember 2012, um...
5 tags
*DIE HÖLLE MUSS WARTEN - JETZT AUCH AUF VINYL!*
EISBRECHER  Ahoi! *DIE HÖLLE MUSS WARTEN - JETZT AUCH AUF VINYL!* "Die Hölle muss warten" - unser aktuelles Album - wird am 21.12.2012 auf Vinyl erscheinen. In einer exklusiven, streng limitierten Auflage kommt die komplette Miststück Edition von DHMW als Doppelvinyl im sehr ansehnlichen und hochwertigen Gatefold-Cover. Für alle Audiophilen unter euch bestimmt eine schöne Sache....
6 tags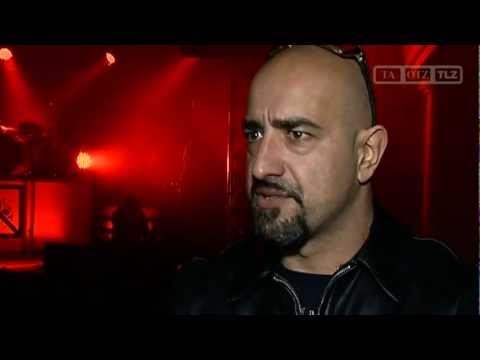 7 tags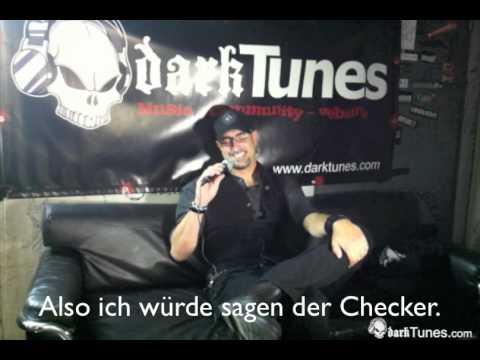 Apokatastasia
The group was formed in 1998 by Milan (guitar), Dave (Cello) and Lolo (drums) under the name Radical Moon. First instrumental songs to be by style associated with progressive/art rock were created. In the beginning of 1999 the group was joined by bass player Kürsti which created of us the formation called Schizophriend. After hours of practice we started giving first concerts. The positive...
7 tags
Sollte der Newsletter nicht richtig angezeigt werden, klicke bitte hier Ahoi! Nächste Woche ist es soweit: die "Miststück Edition" unseres aktuellen Albums "Die Hölle muss warten" erscheint. Darauf findet ihr: 4 neue Eisbrecher Tracks, eine Bonus DVD mit langer Tourdokumentation, 5 Live Clips und allen Videos vom Album. *SNIPPET PLAYER* Für einen ersten Eindruck...
Rammstein confirm festivals in 2013!( English...
"Wir halten das Tempo…" will also be Rammstein's motto for 2013! Rammstein have been invited to headline at the big European festivals. We're pleased to announce the first dates: June 01, 2013  NL Nijmegen, Goffertpark Fortarock XL June 04, 2013  PL Warsaw Impact June 08, 2013  RU Samara Rock on Volga / Rock Nad Volgoi June 13,...
Rammstein confirm festivals in 2013! (German...
Rammstein bestätigen Festivals 2013! "Wir halten das Tempo…" wird auch für 2013 das Rammstein-Motto sein! Rammstein gastieren als Headliner bei den großen europäischen Festivals. Wir freuen uns, die ersten Termine anzukündigen: 01. Juni 2013  NL Nijmegen, Goffertpark Fortarock XL 04. Juni 2013  PL Warschau Impact 08. Juni 2013  RU Samara Rock on...
4 tags
SCHWARZER ENGEL - Königin der Nacht (Official...
German Neue Deutsche Härte-Band SCHWARZER ENGEL just released their new record "Träume einer Nacht". Check out their new Videoclip: SCHWARZER ENGEL - Königin der Nacht (Official Video) http://www.youtube.com/watch?v=Zpf7oMnxF8I
Eisbrecher In America - Sign the Petition
Eisbrecher is a German Neue Deutsche Härte band that consists primarily of Alexander Wesselsky (vocals) and Noel Pix (lead guitar/programming). The band's lyrics and slogans often include terms of ice and sailing, such as "Ahoi" ("Ahoy") and "Es wird kalt" ("It's getting cold"); vocalist Alexander Wesselsky often wears naval...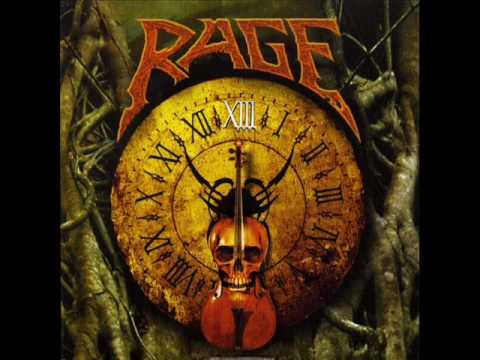 Rage
Die Geschichte der Band beginnt 1984, als das Debütalbum "Prayers Of Steel" veröffentlicht wird. In regelmäßigen Abständen entstehen in den folgenden Jahren weitere Alben, zudem touren Rage unermüdlich durch Europa, und erspielen sich eine treue und begeisterte Fangemeinde. Mit dem '92 er Album "Trapped" gelingt der Band endgültig auch der internationale...
News from Rammsteinshop
…SEHNSUCHT nach SONNE, STRAND & PALMEN! T-Shirt "SONNE" T-Shirt "PALME" Frauen Shirt "SYCAMORE BEACH" Hemd "MEIN LAND" T-Shirt "LOGO&STRIPES" Frauen Shirt "LOGO&STRIPES" Schlüsselkette Präge-BaseCap Geldbörse "MEHR" Sommerangebote im RAMMSTEINSHOP 42,90 EUR → 29,90 EUR Frauen...
Tanzwut (Band)
Tanzwut (German pronunciation: [ˈtantsvuːt]) is a German Neue Deutsche Härte and medieval metal band which originated as a sideproject of Corvus Corax-members. The band uses a medieval theme during their live performances which are expressed through their stagecraft, costumes and choreography. Their name is the German term for "dancing mania", but is directly translated with...
Lichter der Stadt Tournee geht los! // Unheilig...
LICHT AN! DIE TOUR GEHT LOS Liebe UNHEILIG Fans, es ist endlich soweit: die langersehnte LICHTER DER STADT TOURNEE geht los. Ich freue mich sehr, Euch endlich unser neues Album "Lichter der Stadt" und unsere neue Bühnenshow live zu präsentieren. Ihr dürft besonders auf die Setlist gespannt sein, die wir liebevoll zusammengestellt haben. "Auf ewig", ein neuer Song,...
Süddeutsche Zeitung Magazin: Sonderheft Rammstein
SÜDDEUTSCHE ZEITUNG - MAGAZIN SONDERHEFT RAMMSTEIN Ein Reporterteam des Süddeutsche Zeitung-Magazins ist Rammstein nahe gekommen wie noch kein Medium zuvor: Fotograf Andreas Mühe und Autor Alexander Gorkow haben Rammstein wochenlang auf deren Tournee durch Kanada und die USA begleitet: hinter und bis auf die Bühne, auf langen Autofahrten und Flugzeugreisen, auf Strand- und Wüstenspaziergängen,...
UNHEILIG NEWSLETTER
Seid live bei der 'Lichter der Stadt'-DVD Aufzeichnung dabei ZWEI FÜR EINS – DVD-AUFZEICHNUNG IN KÖLN Viele von Euch haben es sich gewünscht und jetzt steht es auch fest: Die LICHTER DER STADT TOURNEE 2012 wird in Bild und Ton festgehalten. In Köln im RheinEnergieStadion am 21.07.2012 wird das Konzert auf DVD aufgezeichnet. Für das Konzert hat sich UNHEILIG etwas Besonderes...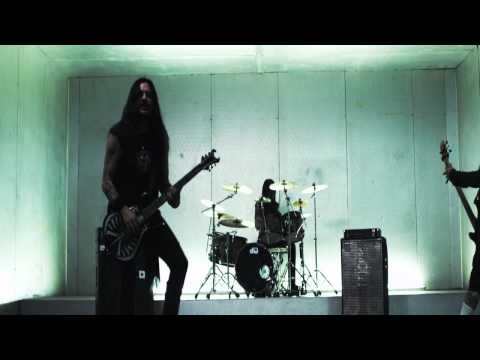 Prong (band)
Prong is an American heavy metal band formed in 1986. Prong had two independent releases, Primitive Origins and Force Fed. The albums attracted the attention of Epic Records, who signed the trio in 1989. The group disbanded in 1997 after the Rude Awakening tour, but re-formed in 2002. To date, they have released seven studio albums, and one live CD (not counting Primitive Origins, which is an...
Eisblut
Eisblut ist eine deutsche Death-Metal-Band, die 2004 als Nebenprojekt von Michael "Blutkehle" Roth und Michael "Bursche" Lenz von Eisregen gegründet wurde. Die Band setzt sich zusammen aus Michael "Blutkehle" Roth (Gesang) und Michael "Bursche" Lenz (Gitarre) von Eisregen sowie Wolfgang Rothbauer (Gitarre) von der österreichischen Band ThirdMoon, Roberto Göring (Bass) und Sebastian Köhler...
Krypteria
Krypteria wurde 2003 als Musical-Projekt vom Produzenten und Gitarristen Christoph Siemons, dem Autor Wolfgang A. Link und dem Schlagzeuger und Sänger Michael "S.C." Kuschnerus gegründet. Zusammen mit den Sängern Sylvia González Bolívar, Mirko Bäumer, Katharina Debus, David Michael Johnson, Cosima Russo und dem Schauspieler Hans-Martin Stier entstand das Musical-Doppelalbum Krypteria, das die...
Celldweller
Celldweller is a Detroit, Michigan-based Electronic Rock project that was created by multi-instrumentalist Klayton who was a former frontman and songwriter for the bands Circle of Dust, Argyle Park and Angeldust (with Criss Angel). Celldweller's music is multi-faceted, often labeled Electronic Rock and more commonly being described as a combination of Rock and Trance for his earlier...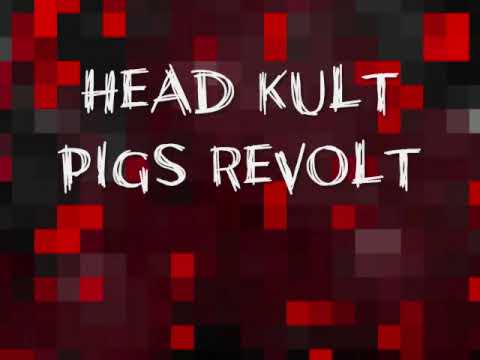 Angelspit
Angelspit is an electronic music band from Sydney, Australia. The band was formed in 2004 by vocalists/synthesists Destroyx (Amelia Tan AKA Amelia Arsenic) and ZooG (Karl Learmont AKA Karl Von Rock). The band's music combines unique and stylistic elements of horror, punk and electronic music as well as pop and their work contains imagery revolving around medical experiments and...
Watch
Funker Vogt
Funker Vogt is a German electronic music project with an aggressive style, formed by vocalist Jens Kästel and programmer Gerrit Thomas in 1995. Other members of the band are keyboardist/manager Bjorn Bottcher, live guitarist Frank Schweigert and lyricist Kai Schmidt. The name of the band translates from German to English as "Radio Operator Vogt", this being the surname of a friend of...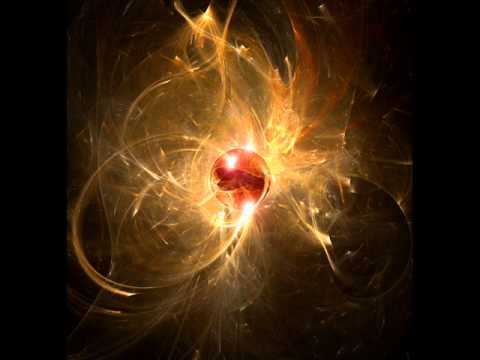 VNV Nation
VNV Nation are an English/Irish electronic music band originally from Dublin, Ireland and Essex, England and now based in Hamburg, Germany. They combine elements of electro-industrial, trance, synthpop and electronic body music (EBM). The members are Ronan Harris and Mark Jackson. The "VNV" in the name stands for Victory not Vengeance, in keeping with the group's motto,...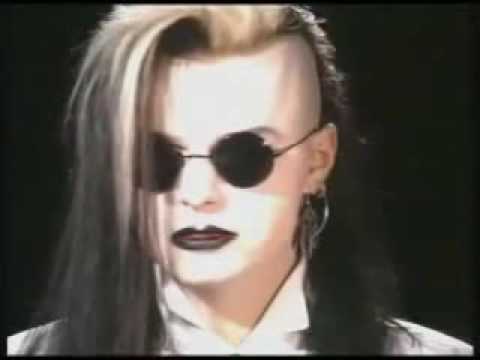 Lacrimosa – Lichtjahre
Lacrimosa is a duo led by German Tilo Wolff, the main composer, and Finnish Anne Nurmi, currently based in Switzerland, but originally from Germany. Originally counted among the bands of the Neue Deutsche Todeskunst genre, Lacrimosa have developed their style more towards powerful metal, but Gothic elements still remain. Their current musical style mixes gothic rock and heavy metal along...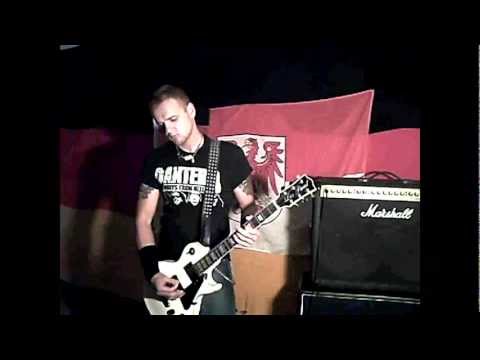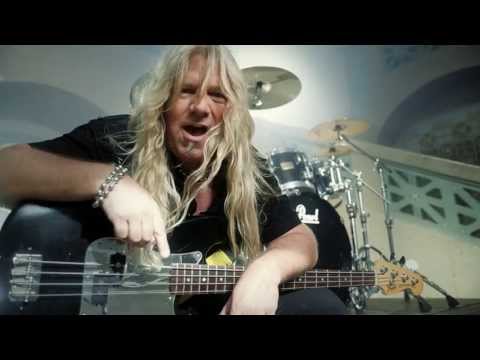 Sinner
Sinner is one of those bands that has been around in the metal scene for a long time, and whose contributions to the power metal scene are huge. Their latest album One Bullet Left presents us with a more flexible perspective and a different formula that you may expect on a Sinner record. First the line up now consists of three guitar players instead of the regular two, this gave a...
Die Toten Hosen
The German punk band Die toten Hosen formed in Düsseldorf in the early 1980s as part of the German punk movement out the predecessor groups ZK and KFC. While the band's early music was fun and nonsensical, they began to take on political and social issues by the end of the decade, using their music to combat such social problems as racism. Their political-minded punk rock gained them...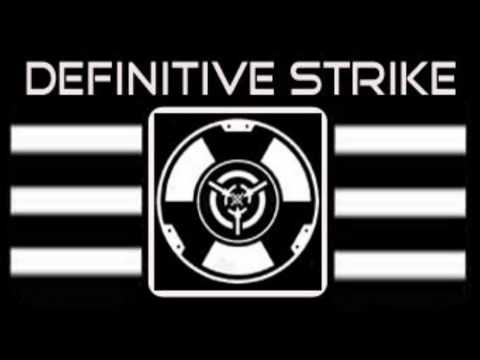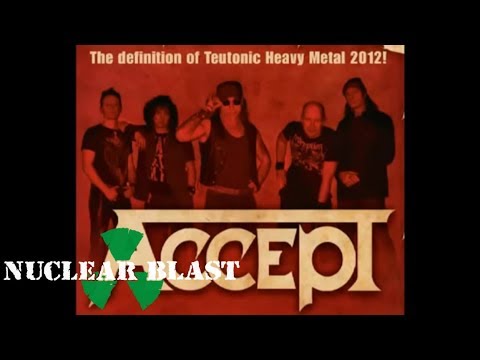 Accept – Stalingrad (2012)
After stablished themselves two years ago as the best comeback band in many years with Blood Of The Nations. Accept reinforced that statement with Stalingrad, a pure load of Heavy metal awesomeness that is just a straight kick in the face. From the first riff of Hung Drawn and Quartered you can tell that this album is gonna kick serious ass. Sharp guitars and the voice of Mark Torillo will get...
AMPHI FESTIVAL 2012 – THE ORKUS OPEN AIRI (English
AMPHI FESTIVAL 2012 – THE ORKUS OPEN AIR -PRESS RELEASE- Incredible but true! In only a few months the Amphi Festival will open its doors again, with 2012´s edition promising to be the most spectacular Amphi Festival ever, including even more musical madness. Also the great ambience with its own beachclub, visitor-café, a ginormous variety of merchants and a family friendly area, contributes...
AMPHI FESTIVAL 2012 – THE ORKUS OPEN AIR
unglaublich aber wahr, jetzt sind es nur noch wenige Monate bis das Amphi Festival für Euch wieder seine Pforten öffnet! Dabei verspricht die 2012er Auflage nicht nur musikalisch das bisher spektakulärste Amphi Festival aller Zeiten zu werden. Auch das tolle Ambiente mit eigenem Beachclub, Besucher-Café, gigantischer Händlermeile und Familienbereich trägt seinen Teil zur besonderen Atmosphäre des...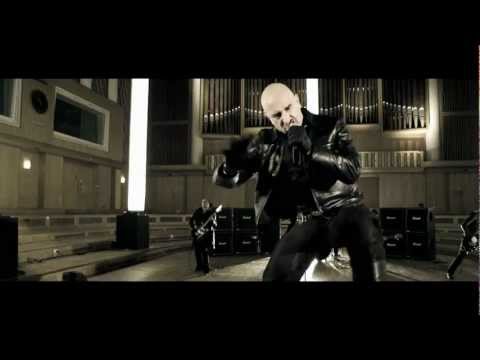 KMFDM
KMFDM (originally Kein Mehrheit Für Die Mitleid)is an industrial band led by German multi-instrumentalist Sascha Konietzko, who founded the group in 1984 as a performance art project. KMFDM has released seventeen studio albums, and had sold approximately 2 million records in the United States alone as of September 2003, with multiple albums selling more than 100,000 copies, and a number of...